Donate and Help Our Animals
Valley River Humane Society depends upon the contributions of animal lovers to save the lives of many animals. Any donation is greatly appreciated and every little bit helps!
If you would like to help our cause, please click on the donation button below to donate to the Valley River Humane Society.
Remember, the VRHS is a non-profit organization under section 501(C) (3) so that your DONATIONS can be tax-deductible.
Should you prefer to donate by mail, please send your donation to: Valley River Humane Society, PO Box 658, Murphy, NC 28906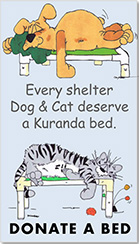 Our dogs and cats love to sleep on Kuranda beds, but we don't have enough for everyone. If you would like to donate a bed at a special wholesale price for a another dog or cat to sleep in comfort, please Donate a Kuranda bed.
Valley River Humane Society also accepts other forms of donations including, but not limited to:
Dog / Puppy Food
Cat / Kitten Food
Cat Litter (scoopable & clay litter)
Blankets
Towels and Hand Towels
Dog Crates & Carriers
Laundry Detergent / Bleach
---
Current VRHS Sponsorship Opportunities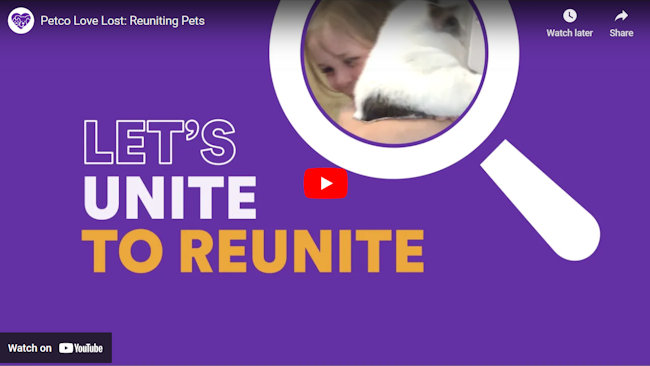 One in three pets will go missing in their lifetime. Petco launches their Love Lost National Database to help reunite lost pets with their families.