Loss Is A Part Of Life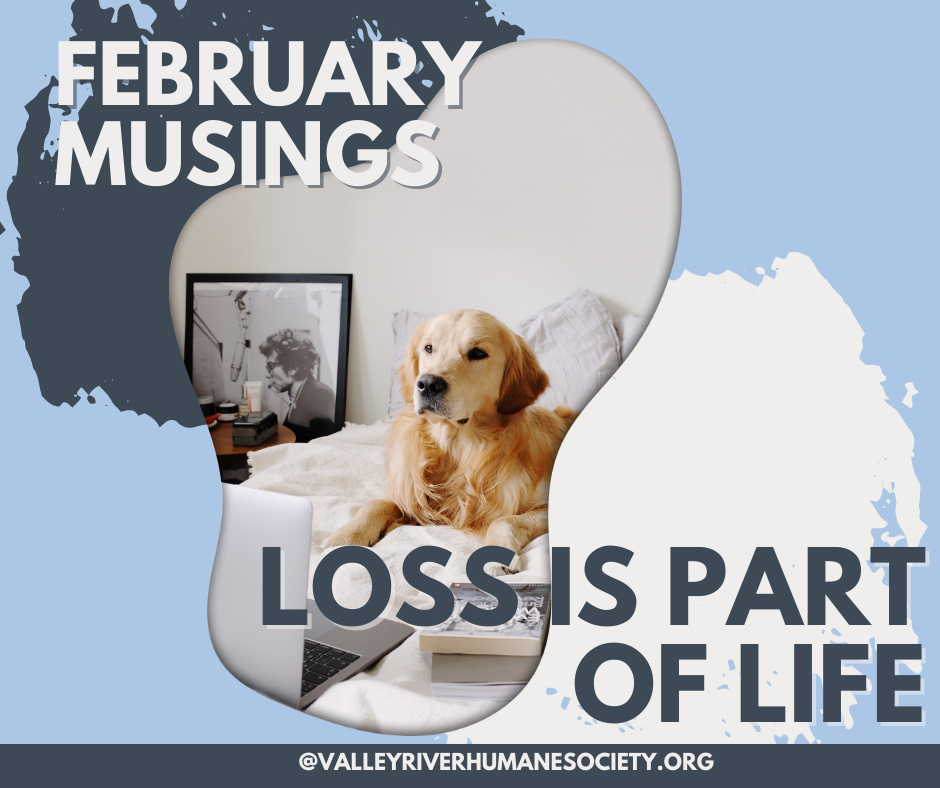 There is an old saying that goes, "Life is not separate from death. It only looks that way." 
When we learned of Shelter Manager, Kirsty Waller's untimely death, the staff and Board at Valley River Humane Society went numb.  It just didn't seem possible that a woman like Kirsty, with her sass and compassion and energy could be gone.  We also immediately thought of the animals she left behind.  We resolved then, to do right by them and by her. 
In more ways than we could have imagined, that meant a reset for how we approach our work.  Kirsty operated 24/7. Multitasking doesn't even come close to describing her work ethic.  We all had to step back, acknowledge her loss, then look in the mirror and ask ourselves: "Do we have it in us to carry on?"  The good news is that we do.  And we are. We've begun to build on many of the routines and procedures that Kirsty was beginning to implement in order for VRHS to become a best-in-class animal shelter.  For instance, we are upgrading our computer systems and integrating new data-management programs that will allow our team to better manage information about the animals in our care.  We are implementing improved visitor protocols and placing signage in and around the shelter so our animals are kept in calming environments when the shelter is busy with adoptions and surrenders.   
We held an open meeting at Downtown Pizza, Murphy last Wednesday, Feb 8 and made a plea to the community for specialized volunteer support.  There is always a need for folks to help socialize dogs and cats. Walking a dog, caressing a kitten, doing laundry – all are important.  But equally as important is maintaining a clean and hygienic kennel; managing data; responding to donor requests; improving our landscaping so our outside dog runs are safe and secure. And more.
Kirsty's connections with transport partners nationwide have raised their hands to help us move many of our healthy dogs into other shelters where the need for animals is huge. It's gratifying to know that there are so many families up North and across the Midwest who actually want to adopt shelter pets.  And often, we hear them ask about "the dogs from the South" because they know we take good care of our animals. And we socialize and train them so they have the kinds of adoptive behaviors that make them easy to integrate into a family unit. 
VRHS has been in existence for more than 50 years.  We've evolved from a small-ish animal shelter to a No-Kill Shelter that serves a 1000+mile radius across Cherokee, Clay and Graham counties.  We engage at a local, regional and national level to make sure our voice is heard.  Kirsty was very much a part of that effort. Somedays are harder than others.  But not a day goes by that we don't thank her for her commitment to our animals.
 ###