A Life Too Short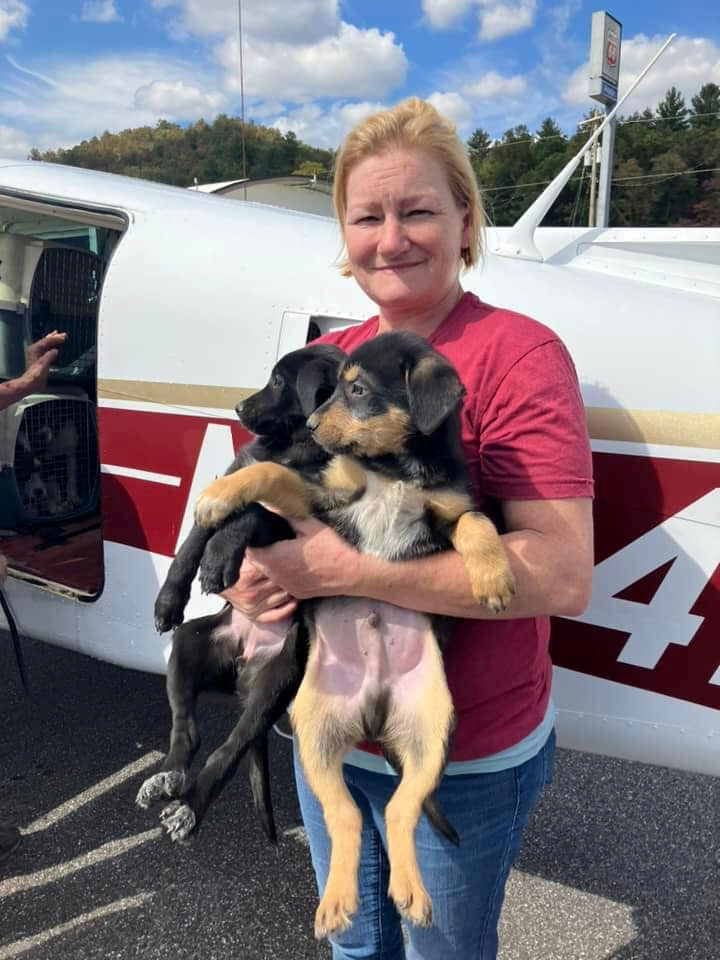 On Wednesday February 1, 2023 at 6:45pm my cellphone rang within my shop while I was enjoying an evening being creative with a new wood turning project. The call was from a friend and I quickly answered, I knew from her tone that something was terribly wrong. Her words caused me to yell out in disbelief as she informed me that Kirsty was gone, she had died unexpectedly and two days later as I write this I'm still in a state of disbelief. To say that Kirsty Waller was brilliant would be an understatement, she earned her Doctorate in Animal Behavior and became Manager of Valley River Humane Society Animal Shelter in 2016. Kirsty had many options to have chosen a line of work in which she could have earned a commensurate salary based upon her degree, but that was not of importance to her. Kirsty quickly instituted changes in the care and handling of the animals. I met Kirsty in February 2018 and her Scottish brogue caused me to ask her name again as I introduced myself to her, it's Thirsty with a "K" she said, oh Kirsty.
I explained that I was there to volunteer as I was grieving the loss of my Cleo and thought that walking a dog would be therapeutic for me. Kirsty gave me her slight smile and I walked twelve different dogs that day. I never imagined that a short year later that I would be in a leadership role for the shelter, which Kirsty suggested that I should seek. My relationship with Kirsty grew close and was in awe of her absolute commitment to saving lives, and finding homes for each dog and cat in our care. Her dedication was unstoppable and she worked tirelessly making the decisions for their proper care. I never pretended to understand how she could ride the roller coaster of emotions that is experienced at our shelter everyday. I became immersed in the shelter and we worked together to make exciting improvements that had immediate positive effects on our animals which brought that slight smile to her face. It was not unusual for Kirsty to spend the night at the shelter to assist a pregnant mama, welcoming the birth of puppies, or to provide medical treatment to a severely sick dog or cat. Where others may have given up on the treatment of a sick or injured animals she persevered and we witnessed countless lives being saved. Kirsty struggled with the loss of an animal and mourned their passing with us making many memorials for those special ones that stole our hearts. Jan and I loved Kirsty Waller and I told her so to which she was uncomfortable in hearing, but I continued to tell her anyway. We knew that she loved us both, on rare occasions she would tell us along with the occasional hug which I grew to treasure. I would be remiss in not mentioning a mission that Kirsty embarked upon with Natasha Kush with the Shelter Dog Transport Alliance. With our growing population in the shelter Kirsty understood the importance of transport equated to the saving of more lives and she and Natasha shared the same passion and commitment to make this a reality. Regular transports began and during her short seven year tenure she saved over 14,000 animals. Her relationship with Natasha grew and together they developed a network of rescues to which we could transport them to their facilities. With astounding coordination and preparation between them, vans were loaded to max with special transport crates from floor to ceiling. They each drove separately in two vans through the night to arrive in several northeastern states by morning with stops at several rescues only to turn around and drive straight back home to start the process again. It is my belief that the extreme passion that Kirsty exhibited was instilled by God and saving lives was her ultimate mission.
So here we are two days after her sudden passing, myself and all that knew Kirsty are heartbroken and in a state of shock. We are filled with an Immense amount of grief and a huge void has occurred. Our shelter and Thrift Store staff are operating with heavy hearts, but this is what you should know, Kirsty's passion was contagious and it is instilled within us as well. Kirsty's mission will continue and our shelter will thrive, it's what she would demand.
In closing, Jan stated it best as to the question of where Kirsty is now? We choose to believe that Kirsty is in Heaven surrounded by the hundreds of dogs for which she cared that crossed over the Rainbow Bridge with her on Wednesday. Oh how spoiled they each will be with her immense love for them all. Kirsty I love you and send you a Heavenly hug, a return slight smile would be enough. Until we meet again know that you'll never be forgotten,in our hearts you'll be.
Jeff Manson
Vice President, Valley River Humane Society